At Axis Dental clinic, Sterilization and cleanliness are our main motto in order to ensure patients safety and secure health. We have water distiller and only distilled water is used in all our dental lines. Instruments are sterilized in Autoclave (Class B).The dental chair is thoroughly sterilized after every patient with surface disinfectants approved by health authority. Hygiene is strictly followed.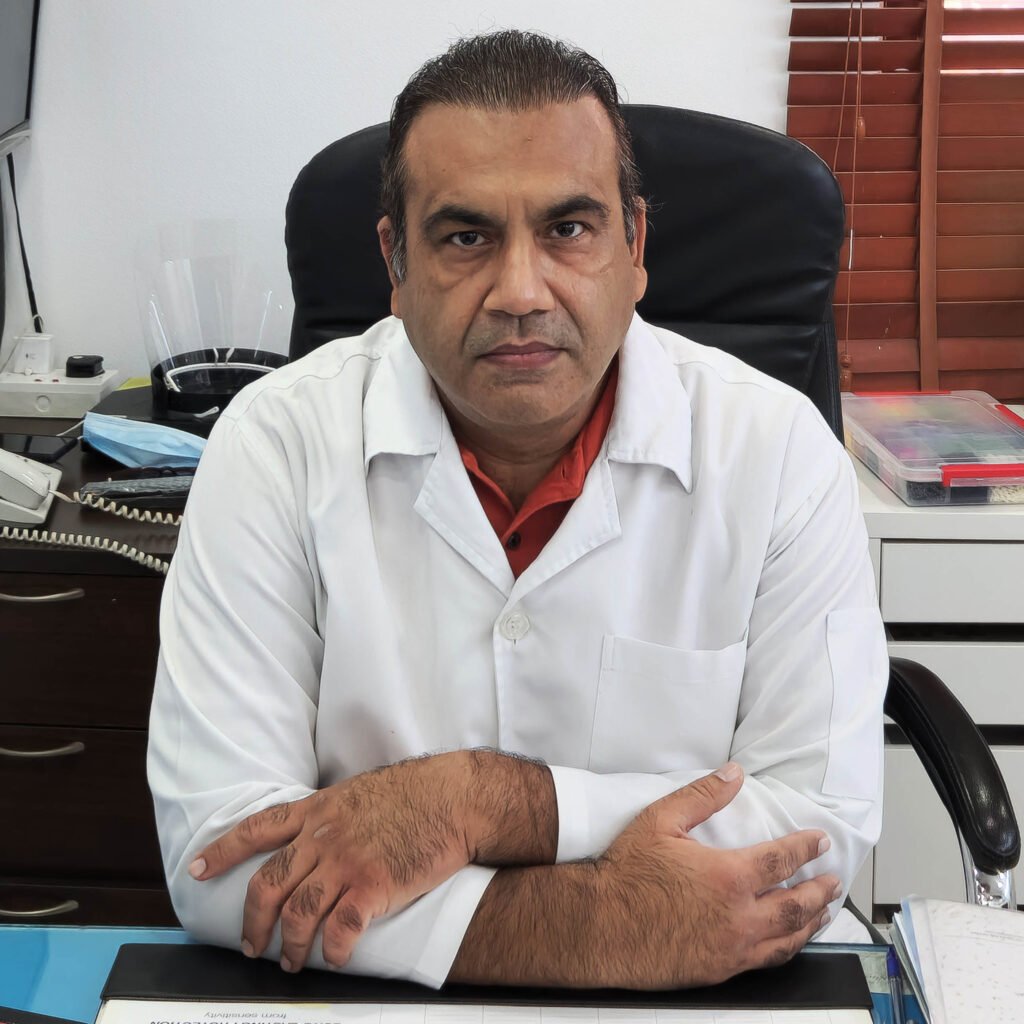 Dr.Sanjeev Garg is the Medical Director of Axis Dental Clinic. He is practicing in field of dentistry since 1999. He is highly experienced dentist. He completed his bachelors degree in dentistry from India. He excels in the field of orthodontics has done his fellowship from Barcelona. He has wide accreditations in field of orthodontia .He is member of IOA. He excels in veneers and laminations. His love for art and creative imagination clearly shows during smile makeover procedures. He thus excels in cosmetic dentistry. He due to his knowledge and vision has put smiles on so many faces who were even shy to show their teeth.
He has also done postgraduate diploma in implantology from Manipal University .He has special interest in implant prosthesis work. Having years of experience in the field of dentistry and sheer dedication, he has established a name for himself among our clients.
Area of Expertise
Orthodontics, implant prosthetics, smile makeover, endodontics, crowns and bridges, implant supported overdentures are his special fields of interest. He is ever willing to adopt the latest advancements and technologies in the field of dentistry. He himself is very innovative and creative.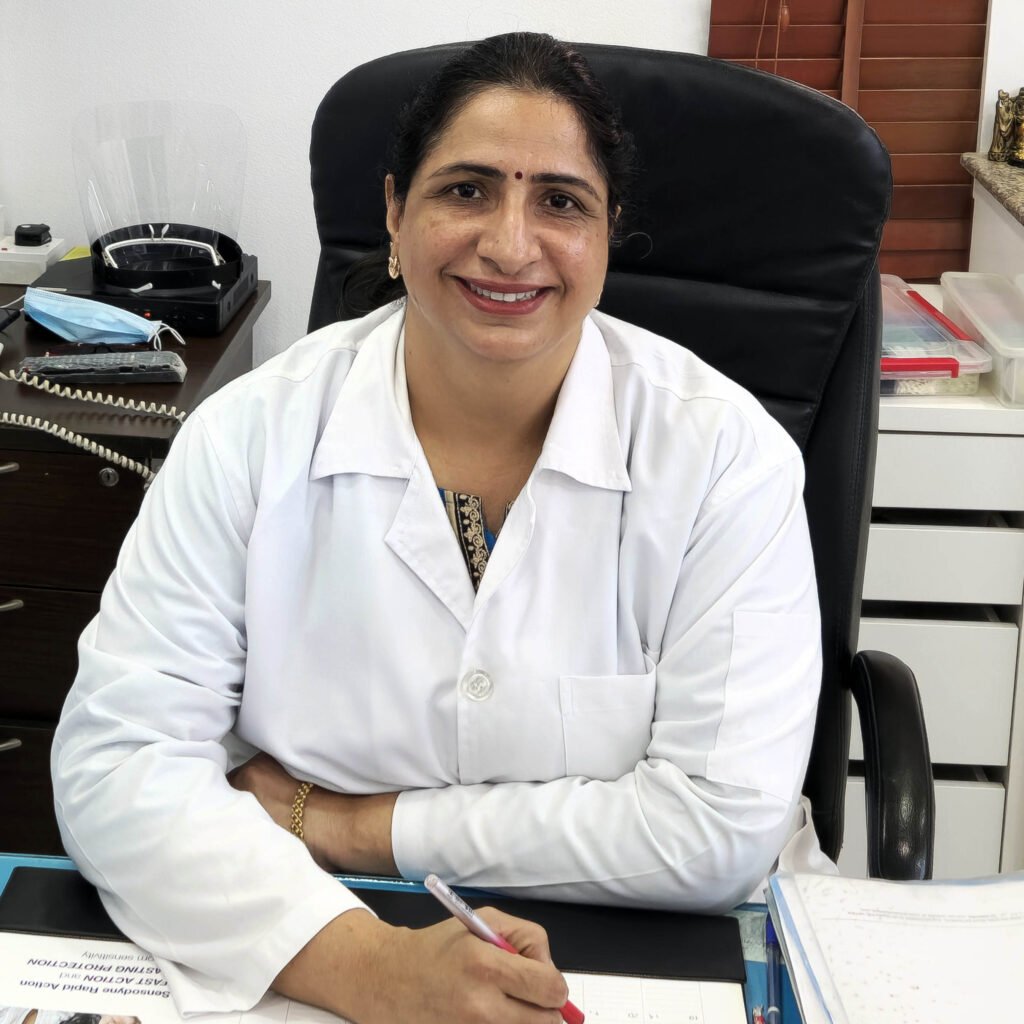 Dr. Preeti Garg is the Managing Director of Axis Dental Clinic. She looks into all the aspects of running the clinics successfully. She completed her bachelor in Dental surgery from India. She did her post graduate training in implantology from Manipal university . She excels in field of dental surgeries and performs laser surgeries with equal proficiency. Cosmetic oral surgeries being her forte. She can handle any kind of impactions .She is a good speaker and has in past written articles based on dentistry for a magazine. She has been an active participant in DEWA health camps delivering lectures related to dentistry.
Fields of Interest
Impactions ,frenectomy, periodontal surgeries, Depigmentation cases, composite restorations, reshaping of teeth, Root canal treatment, bone grafting, Implants, gum shaping, crown lengthening, flap surgeries. Laser surgeries to name a few.